Try these easy yoga breathing practices to quiet your mind, calm your body and connect with your intuition.

I am a 500-hour qualified yoga teacher and have been teaching gentle hatha yoga since 2006. Yoga breathing, known as pranayama, has always been a wonderful discovery for my yoga students both young and old, as it is often easier than meditation and creates a calm feeling.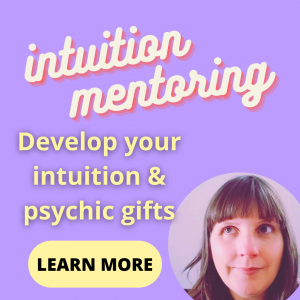 Why practice yoga breathing?
BALANCE YOUR ENERGY BODY
Pranayama is a sanskrit word meaning control of the breath and the prana, ie the energy, it contains. When followed correctly, pranayama practices can move the energy around your body and balance it for optimum health.
CALM YOUR MIND
The yoga breathing techniques I share below can calm a busy, stressed or anxious mind. You can do them anywhere, anytime. Children and adults can use these breathing practices.
PREPARE FOR MEDITATION
The yoga breathing techniques offered here are an easy way to slow down your thoughts, so it's a great way to prepare for your meditation practice. A breathing practice may help you quickly go deep into stillness during meditation. 

CONNECT WITH INTUITION
If you're looking to develop your psychic abilities or intuition, yoga breathing practices can help you quiet and focus your mind to be in a receptive mode. Intuition is all about receiving! Read my blog about meditation for intuition.
EASE ASCENSION SYMPTOMS
Body aches and pains from strong ascension energies such as incoming light codes and solar flares can be eased by the belly breath practice I share below. I particularly recommend this practice when you are receiving personal ascension activations, upgrades or healings from your guides – breathing deeply lets your body relax and accept what is happening. Read my blogs about ascension.
How yoga breathing works
BREATHE SLOWLY
We can easily use the breath to calm our mind and body by taking deep and long breaths. Remember:
Slow, long breaths are calming
Fast, short breaths create anxiety
Our mind can also create a sense of calm or a sense of anxiety through our quality of thinking, that's why mindfulness meditation is helpful.
MORE OXYGEN
Breathing deeply brings more oxygen into the body for healthy functioning. With a deep breath you can get 7 more times oxygen than with a shallow breath!
Most people breathe shallow and it can take some effort to breathe deeply – if this is you, just practice and it will soon become natural.
FOCUS YOUR MIND
Yoga breathing requires you to focus your attention on the breath and not let your mind get distracted by thoughts or external noises. This has the effect of bringing your mind to more stillness or a "quiet" place.
4 basic yoga breathing practices
While you can do pranayama anywhere, a quiet place with a calm atmosphere will help you relax more.
Sit up straight so you can breathe deeply and the lungs can expand fully.
Sigh Breath
The simplest calming breath is to focus on breathing in deeply and sighing the air out. Try to breathe in through the nose unless you have a blocked nose.
Snake Breath
Breathe deeply in through the nose and breath out through the mouth to make a ssssssssssss sound with your tongue.
Humming Bee Breath
Close your eyes, press your thumbs on the flaps of your ears to shut out external noise.
Breathe in deeply through the nose, breath out with a closed mouth and hum like a bee.
Practice for 1-3 minutes. Keep your eyes closed and notice the feeling.
Belly Breathing
Lie on your back. More comfortable for your back: bend your legs, feet on the floor, knees resting on each other.
Place your hands on your belly. Breathe deeply through your nose into the base of your belly in a slow and measured way – don't rush this!
As the lungs fill with air the belly naturally rises. As you slowly breath out all the air the belly naturally falls.
Focus your mind on the movement of the breath and the feeling of your hands rising and falling with the belly.
Note: You may like to place one hand on your heart, the other hand on your belly.